New Features
1. 
Deal Room
Deal Room is one of our newest features that will benefit you tremendously. You can share documents, manage tasks, and collaborate with your business partners easily.
By implementing high security protocols, sharing documents are simple yet secure, without worrying about unwanted things happening.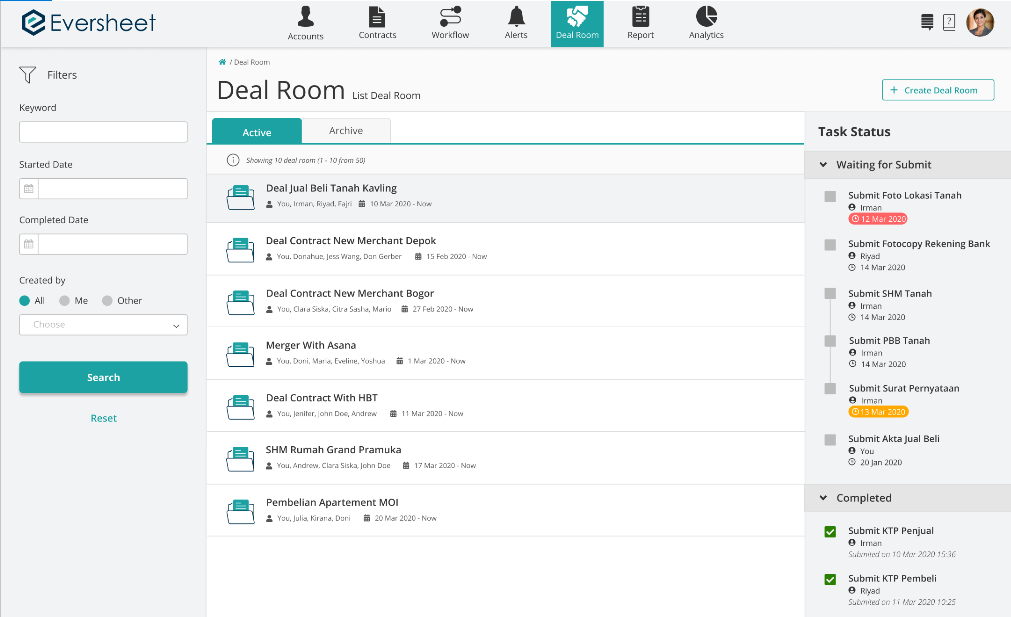 Here are the features that you can use in Deal Room:
1. Share Documents
   You can easily and securely share documents with both your internal teams as well as external parties.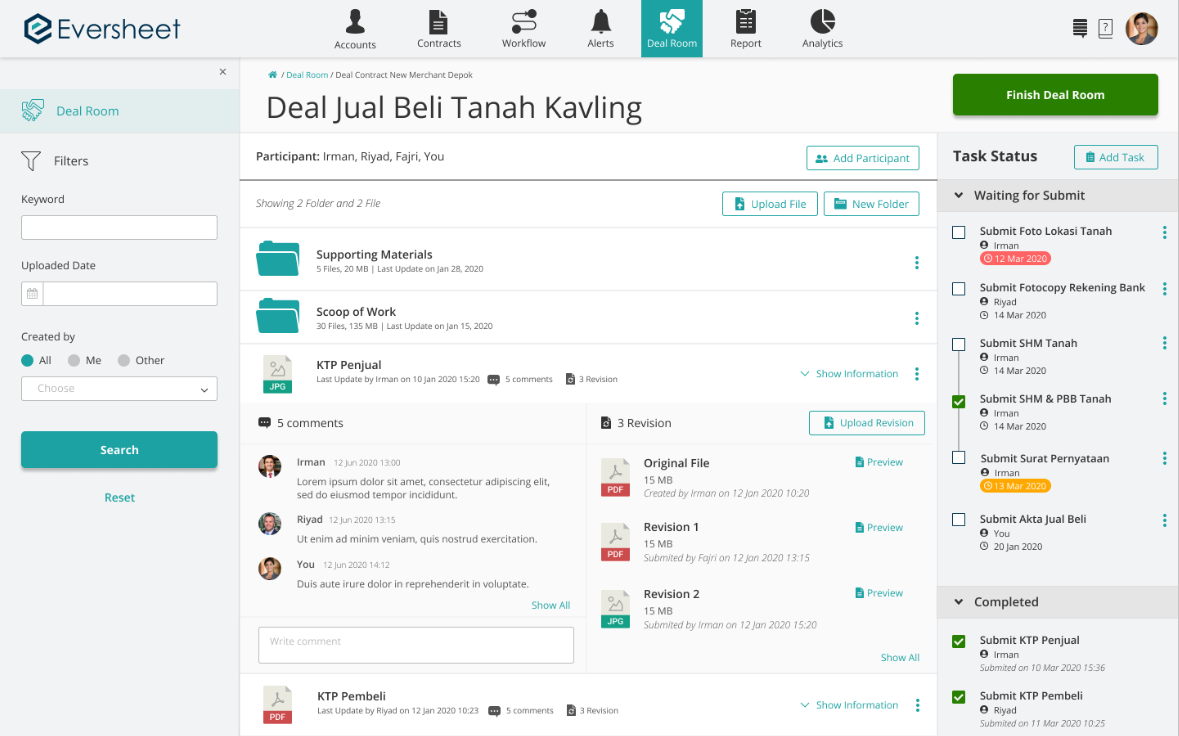 2. See What You Need To Do
    Work together, setup tasks collaboratively, and get them done transparently so everyone knows who is responsible for what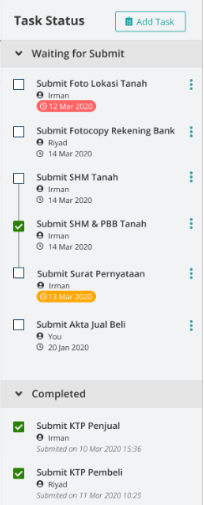 3. Collaborate and Coordinate
   In Deal Room, the Comments and Revision feature can make it easier for you and all parties involved to collaborate and coordinate to get the job done faster.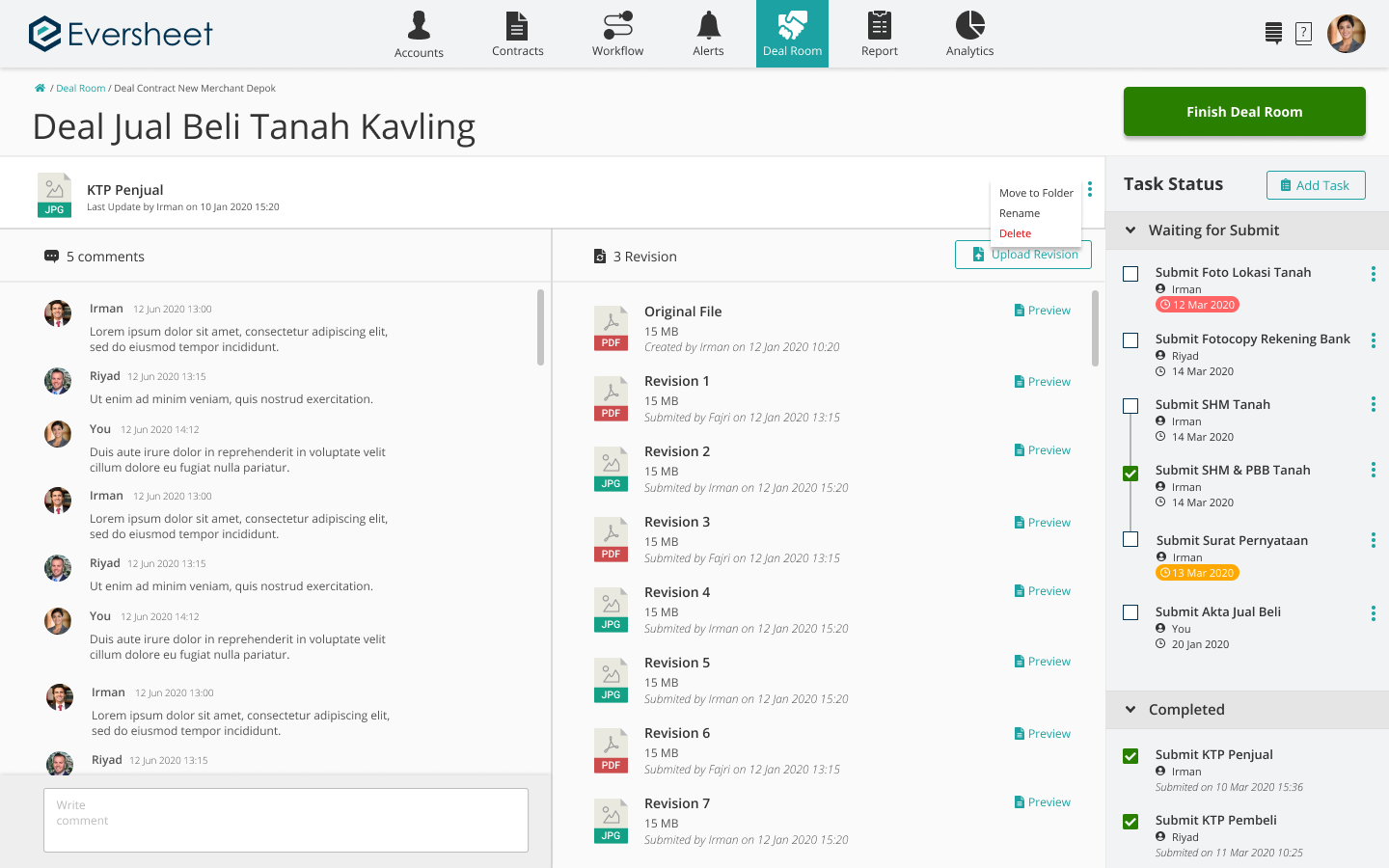 Monitor people who have seen existing Deal Room Details
We've also added user information to anyone who has viewed or downloaded the deal room file you created.So you can easily monitor anyone who has done the action.
The addition of this information is contained in the respective parts of the deal room and is contained in the details of each deal room.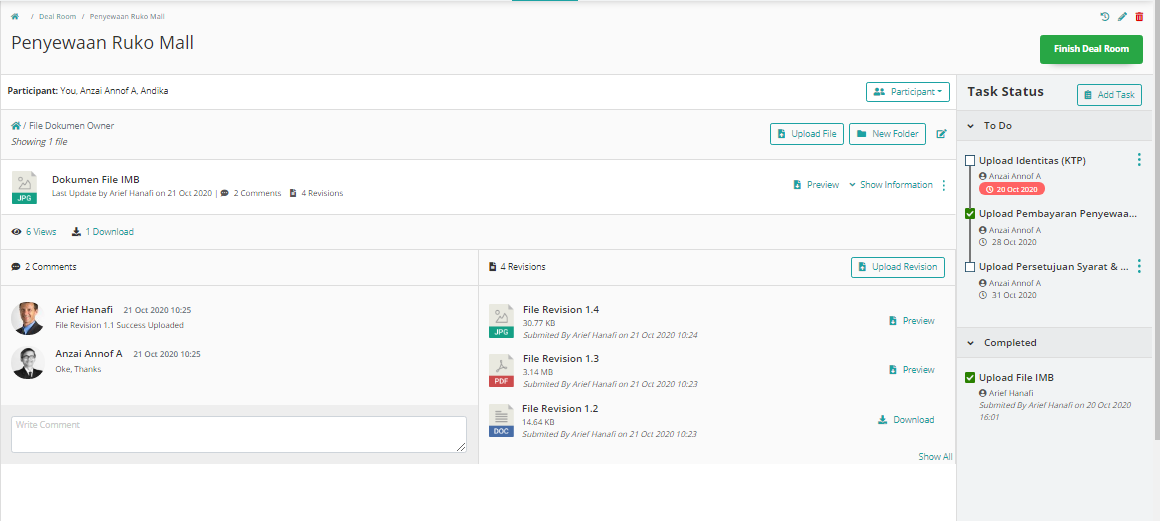 If you click detail on the existing View or Download information, it will appear to pop up the detailed information of the user who has performed the action.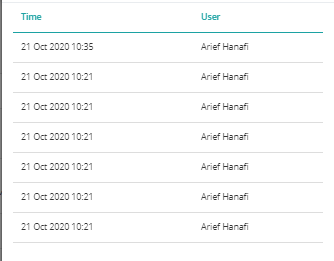 Audit Trail
Audit Trail is a list one of the reports that will make it easier for you to view and monitor all historical user activity in your deal room.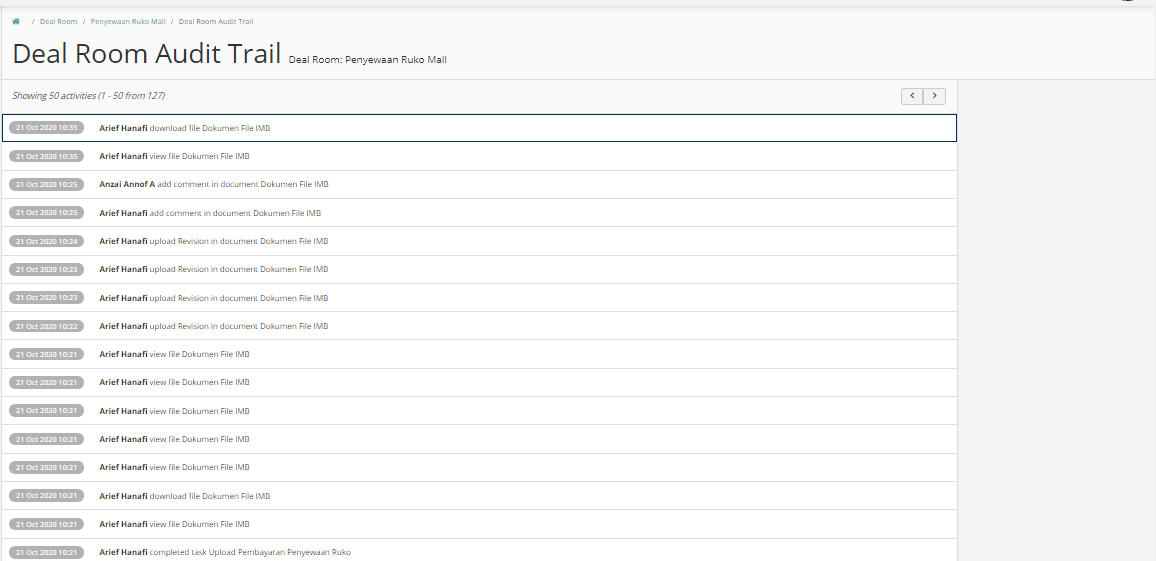 In this list you can see the actions that have been performed or performed by users in your deal room.
Each User who joins as a participant in the dealroom, will also get an email notification of all existing actions in the room.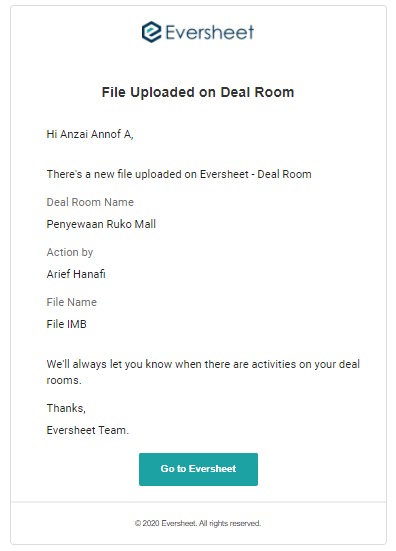 2. 
Mobile Apps Eversheet
Now you can coordinate about your work from anywhere and at anytime.
Download now on your smartphone and enjoy easier access managing your tasks and documents.